Areas of Practice
Litigation & Arbitration
White-collar-crime
Corporate law
Contact

Direct Phone:


+ 33 (0)1 40 55 07 03

Fax


+33 (0)1 83 64 05 80
Education
Ph.D in Private Law
Sciences Po graduate
HEC graduate
Master in European Law
Master in Private Law
Languages
French
English
Spanish
Russian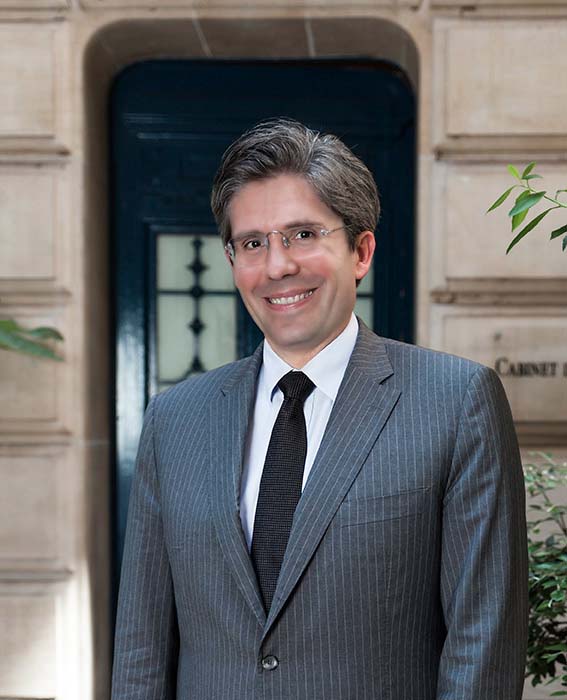 Partner
Frédéric Bélot is a trial lawyer specializing in white-collar crime and commercial litigation.
He is the founder of the Paris based law firm BELOT MALAN & PARTNERS.
He assists his clients in the context of major litigation often with an international dimension (Africa, Ukraine, Russia, etc.).
Frédéric Bélot has developed a particular expertise in compensation for economic loss. He holds a PhD and has published much on this topic.
He graduated from Sciences Po (Economics & Finance) and HEC. He also holds a PhD in Private Law and two Master Degrees in European Law and Private Law after a full course at the University.
Frederic Belot is a member and administrator of several prominent French and international professional associations. He has chaired for several years the Association France-Nigeria.
He has received several honorary titles for his contribution to famous and major disputes.
Publications:
– The New French Arbitration Law in Nouveaux Horizons of International Arbitration, in  Collective tribute, in English and Russian to celebrate the anniversary of the Russian Federal Law on International Commercial Arbitration, Infotronic Media July 2013.
– International Private Law, Arbitration and Regulations of International Business Relations, in Lettre de l'Association Française de Gouvernance d'Entreprise n°23 – January 2010.
– Resolving disputes through mediation, in Lettre de l'Association Française de Gouvernance d'Entreprise n°22 – September 2009.
– Evaluation of Economic Loss for innovative companies, in Recueil Dalloz, 11th june 2008.
– How can we regulate Sovereign Wealth Funds?, in Lettre de l'Association Française de Gouvernement d'Entreprise n° 18 (June 2008).
– Evaluation of Economic Loss, in Recueil Dalloz, 23rd June 2007.
– For a better Protection of Economic Values, in Petites Affiches, 6th December 2006.
– Economic Loss of a shareholder victim of share depreciation, in Petites Affiches, 26th April 2006.
– For the recognition of the concept of Economic Loss in French law, in Petites Affiches, 28th December 2005…
The New French Law On Arbitration

Nouveaux Horizons of International Arbitration Collective works in English and Russian to celebrate the anniversary of the Russian Federal Law on International Commercial Arbitration, Infotronic Media July 2013

International Private Law, Arbitration and Regulations of International Business Relations

Lettre de l'Association Française de Gouvernance d'Entreprise n°23 – January 2010

Resolving disputes through mediation

Lettre de l'Association Française de Gouvernance d'Entreprise n°22 - September 2009

Evaluation of Economic Loss for innovative companies

Recueil Dalloz, 11th june 2008

How can we regulate Sovereign Wealth Funds ?

Lettre de l'Association Française de Gouvernement d'Entreprise n° 18 (June 2008).

Evaluation of Economic Loss

Recueil Dalloz, 23rd June 2007

For a better Protection of Economic Values

Petites Affiches, 6th December 2006

Economic Loss of a shareholder victim of share depreciation

Petites Affiches, 26th April 2006

For the recognition of the concept of Economic Loss in French law

Petites Affiches, 28th December 2005